(information copied from Henderson County TDA website)

Garden Jubilee 2020 Nurseries & Orchard Tour
May 22 – 25, 2020
9 a.m. – 5 p.m. Daily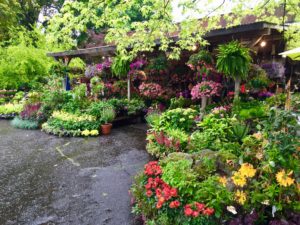 This year's Garden Jubilee 2020 Nurseries & Orchard Tour will be sending the public out to the local nurseries and orchards throughout Henderson County to prevent the gathering of the usual
large crowds experienced on Main Street. The Garden Jubilee 2020 Nurseries & Orchard Tour will run from May 22 – 25, Friday through Monday of Memorial Day Weekend, from 9 a.m.–5 p.m. daily, to spread the public out over several days to avoid large crowds. The modifications to the 2020 Garden Jubilee will follow federal and state-mandated guidelines for cleaning, social distancing, and limiting crowd size. The self-guided tour allows you to have the flexibility of mapping out your own route by starting at the business of your choice.
The Southeast Tourism Society has once again named Garden Jubilee one of the Top 20 Events in the Southeast for May 2020. The Southeast Tourism Society Top 20 Festival and Event Awards have highlighted programs around the Southeast since 1985. The best events across the Southeast compete to receive the prestigious Top 20 Events designation.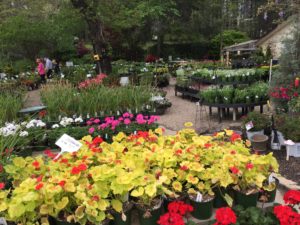 Henderson County offers a wealth of agritourism related business, which includes nurseries, farms and orchards. The self-guided Garden Jubilee Nurseries & Orchards Tour will introduce the public to a whole new buying experience, by having access to products that they may not have access to on Main Street, due to space constraints. By visiting these locations, shoppers will have the opportunity to peruse their entire inventory, for a much broader selection of merchandise. People are wanting to spend more time outside, so their yards are becoming extensions of the home as outdoor living space.
The local nurseries will be selling annuals, perennials, shrubs, trees, vegetable plants, herbs, hanging baskets, planter boxes, garden accessories, flowers pots, garden soil and much more. Some of the products to be found at the orchards include cider, produce, baked goods, apple chips, jams, jellies, honey and apple butter. Several of the stops along the way, will feature crafters, selling such items as: pottery, soap, wind spinners, wreaths, aprons, jewelry, wind chimes, bells and sculptures.
The COVID-19 crisis has forced cancellations of recent and current events and is expected to impact future events and activities that bring large crowds together in the unforeseeable future. The Henderson County Tourism Development Authority's staff has researched possibilities to move the event into June with no success. Also, most people will have purchased their plants for the growing season by the first of June decreasing the demand and impacting sales.
For additional information about the Garden Jubilee 2020 Nurseries & Orchard Tour, call the Henderson County Tourism Development Authority at 828-693-9708 or 800-828-4244.
See these links for lodging or area information or call the Henderson County Tourism Development Authority at 828-693-9708 / 800-828-4244. Garden Jubilee is an event of the Henderson County Tourism Development Authority.
Sponsored by – Henderson County Tourism Development Authority & Carolina Ace Hardware
Nurseries & Orchards
Click for a Map of Participants
A Growing Concern Garden Center, 

707 Spartanburg Hwy, Hendersonville, 8

28-697-2772
Region's oldest garden center, offering garden expertise, experienced staff, and our unmatched selection and quality of annuals, perennials, flowering trees shrubs, unique ornamental conifers, as well as our vast selection of Japanese maples and truly one-of-a-kind specimens.
Barry Farms, 345 Kimzey Rd Mills River, 828-778-6409
Family owned and operated farm for over thirty years. 20+ acres with several greenhouses and gardens! Specializing in herbs, succulents, Japanese Maples and cut flowers. We will also have Mountain Laurel, vegetable starts, flowering annuals and perennials, succulent, crafts &even carpenter bee traps!
Breezy Acres Nursery, 1

9 Warlick Rd, Mills River,

 828-891-2244
A Family owned and operated nursery since1974, specializing in large Japanese maples and plants in unusual boxed containers.

Briggs Garden Center, 4189 Brevard Rd, Horse Shoe, 828-891-4000
Family owned and operated for over 40 years. Great selection of annual and perennial plants, shrubs, trees, loose mulch, sand, topsoil, and stone. Also available is a large selection of palleted stone & boulders.
Carolina Ace Hardware, 

911 Greenville Hwy, Hendersonville

, 828-697-2237
Check out your local hometown hardware store that offers a range of garden-related goods & services and a well-stocked Garden Center and Gift shop.
Carolina Wild-Perennials, located at Stepp's Hillcrest Orchard, 170 Stepp Orchard Dr, Hendersonville, 828-685-9083
Shrubs, vines and grasses native to the Southeastern U.S.

Specializing in fine and unusual landscape plants and uncommon specimen trees. All trees are hardy to our local climate. For the garden tour we will showcase a variety of Japanese maples and over a dozen fragrant roses: easy-to-care, hybrid teas, climbers, etc.

Holt Orchard, 

17 Holt Pond Dr, Flat Rock

, 828-685-9080
While this is not apple season, we will make it feel like fall with a special offering of apple cider, apple cider donuts, Pink Lady apple chips, our "almost famous" Apple Crisp Mix, and logoware!

Jean's Hosta Farm, 1625 Howard Gap Loop Rd., Flat Rock, NC 828-606-4519

Family owned and operated farm specializing in various different varieties of hosta plants.

Jeter Mountain Farm, 

126 Jeter Mountain Rd, Hendersonville

, 828-226-9454
Family farm offering apple cider, slushes, and donuts as well as apple trees for purchase. Peruse our one-of-a-kind jams, salsas, baking mixes, hand-made soaps and more in our farm market. Enjoy live bluegrass music Friday-Monday, free wagon rides, explore antique tractors, and flywheel engines. Food truck available.
Linda's Plants & Shrubs, 308 Stepp Acres Lane, Hendersonville, 828-685-0738
In business since 1984, we are a full-service garden center and farm offering annuals, perennials, veggie starts, herbs, trees and shrubs, beautiful hanging baskets, and custom plantings.
McConnell Farms, 177 Old Dana Rd, Hendersonville, 828-692-2819
Family-owned nursery and greenhouses offering a wide variety of plants, shrubs, trees, and hanging baskets. Apples and strawberries, as well as, bottled apple cider will be available for purchase.
Mountain Fresh Orchard, 

2887 Chimney Rock Rd, Hendersonville,

 828-685-7606
Bakery with apple cider donuts, fried pies, fritters, and more; FREE rides on The Apple Express train through the orchards (weather permitting), canned goods, and fresh produce.
Raspberry Fields, localraspberries@gmail.com / located at Holt Orchard, 

17 Holt Pond Dr, Flat Rock

, 828-685-9080
Offering fresh berries during season (June- October) homemade jams, vinegar, shrub drinks, baked goods, and other raspberry yummy treats!
Raymond's Garden Center, 1320 Kanuga Rd., Hendersonville, NC 28739, 828-696-8000
Family owned and operated garden center proudly serving the WNC area for 27 years. Full-service garden center offering trees, shrubs, perennials, annuals, outdoor pottery, indoor plants, soil amendments, fertilizers, pine needles, wheat straw, and garden gifts.
Sideways Farm, 

62 Eade Rd, Etowah

, 828-595-4001
Surrounded by gardens, pastures, and fields, Sideways Farm & Brewery emphasizes the connection between the land and our beer and gluten-free hard jun kombucha, using locally sourced ingredients and those grown on the farm in its ever-rotating lineup. Flowers will be available for sale.
Sky Top Orchard, 

1193 Pinnacle Mountain Rd, Flat Rock,

 828-692-7930
Family business offering apple cider donuts, cider, hayrides, jams, jellies, and honey and our observation sky decks. Several garden-themed craft vendors will be located at the orchard selling their products.

Starting Gardens, 6075 Brevard Road, Etowah, 828-595-2248
Landscape and Garden Supply Store
Stepp's Hillcrest Orchard, 

170 Stepp Orchard Dr, Hendersonville, 

828-685-9083
Family business offering a scavenger hunt, apple cider donuts, kettle corn, lemonade slushies, jar goods, farm t-shirts, cards as well as quilts, dishtowels, dog bandanas and face masks. Enjoy the beautiful orchard and variety of craft vendors.
Stepp's Plants,156 Arrowhead Hill Lane, Flat Rock, 828-243-5299
Family business specializing in a large selection of hanging baskets, potted plants, and bedding plants.
Turf Mountain Sod, 

3277 Chimney Rock Rd, Hendersonville

, 828-685-3642 / located at Linda's Plants & Shrubs, 3

08 Stepp Acres Lane, Hendersonville, 828-685-0738



Craft & Food Vendors
Art MoB

Artworks Unlimited, 704-472-6777 / located at Jeter Mountain Farm,126 Jeter Mountain Rd, Hendersonville
Wood Carvings

Baabals Ice Cream & Family Grill / 

828-676-6449

 / located at Jeter Mountain Farm, 

126 Jeter Mountain Rd, Hendersonville


Serving ice cream, hot dogs, nachos, pretzels, fresh-squeezed lemonade, and other drinks.

Bessie's Cottage

 / 828-808-5278 / located at 

Stepp's Hillcrest Orchard

, 170 Stepp Orchard Dr, Hendersonville, 828-685-9083




Vintage outdoor furniture

Birds of the Air-Pottery / located at Stepp's Hillcrest Orchard, 170 Stepp Orchard Dr, Hendersonville, 828-685-9083
Leather journal, and Scripture prints
C & T Cactus, 704-418-6796 / located at Jeter Mountain Farm,126 Jeter Mountain Rd, Hendersonville
Cactus displayed on rough sawn pine and walnut wooden board with recycled materials

Caristo Jewelry / Linda's Plants & Shrubs, 3

08 Stepp Acres Lane, Hendersonville, 828-685-0738


Hand made nature-oriented jewelry designs in sterling silver.

Cotton Patch

 / 

Raymond's Garden Center,

 located at 1320 Kanuga Rd., Hendersonville, NC 28739, 828-696-8000

Garden themed aprons and masks




Designs by Oma / located at Jeter Mountain Farm,

126 Jeter Mountain Rd, Hendersonville


Hand-made ceramic jewelry.

Glassman Clayworks

Halfback Mountain Soap Co. / located at Jeter Mountain Farm,

126 Jeter Mountain Rd, Hendersonville


Hand-crafted, local soaps

Master Gardener℠ Volunteers of Henderson County – Raymond's Garden Center Friday 10 a.m.–2 p.m.; Carolina Ace Hardware Saturday 10 a.m.–3 p.m.

Nanny's Old Fashioned Lemonade

Once Upon A Sign

 / 828-606-8606 / located at 

Jeter Mountain Farm, 

126 Jeter Mountain Rd, Hendersonville




Selling garden-themed signs and outdoor art.

Riverside Dairy Wisconsin Cheese / located at Jeter Mountain Farm,

126 Jeter Mountain Rd, Hendersonville


Fresh Wisconsin Cheese

Rodu Folk Art / 828-482-0979 / located at Stepp's Hillcrest Orchard, 170 Stepp Orchard Dr, Hendersonville, 828-685-9083
Appalachian folk artist and rustic wood craftsman using Lichtenberg figures as the foundation for one-of-a-kind rustic creations.

Ruff Co., 

828-606-3311 / located at 

Jeter Mountain Farm, 126 Jeter Mountain Rd, Hendersonville
Carpenter bee traps & birdhouses


Rustyclay Creations

 / 828-890-2693  / located at 

Jeter Mountain Farm, 126 Jeter Mountain Rd, Hendersonville
Offering Garden art, 3-D multimedia. Sculpted stoneware clay creations that is paired with recycled silver plate and brass to create wind chimes, bells, and sculptures

Sylvan Heart Creations, 720-438-0464 / located at Jeter Mountain Farm,126 Jeter Mountain Rd, Hendersonville
Ecoprinted silk scarves and clothing using leaves and natural plant dyes. Also hand made, nature-inspired jewelry.
TC Furnishings and Design / located at Jeter Mountain Farm,126 Jeter Mountain Rd, Hendersonville
Hand-crafted artisan wood creations for your home and life


The Girl in the Garden, 

828-329-7792 / located at 

Stepp's Hillcrest Orchard

, 170 Stepp Orchard Dr, Hendersonville, 828-685-9083




We make small-batch, artistic handmade soaps using vegetable oils, lye, and essential oils, with additives such as clays and charcoal.

The Healing Earth, 828-545-1394 / located at Jeter Mountain Farm,126 Jeter Mountain Rd, Hendersonville
Herbal Medicines