New Homemaking 4-H Club!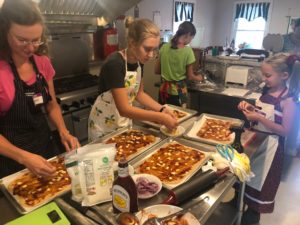 Would you like to learn to make fresh-milled bread? The Homemaking 4-H Club (for ages 11-14) meets on Tuesdays weekly in the summer and twice a month, October–May. The focus is learning classic homemaking skills and using them in entrepreneurial applications for today's homemaker. The leader is Priscilla Cawthorne. Because this club meets during the day, it is for homeschoolers.
Contact Denise_Sherrill@ncsu.edu for more information.