2019 Grape Growers School
2019 Grape Growers School: Production Updates for Commercial Growers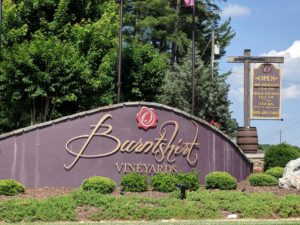 Location: Burntshirt Vineyards, 2695 Sugarloaf Rd, Hendersonville, NC.
Date and Time: Tuesday, February 26, 2019, 8:30 a.m.–3:15 p.m.; Registration starts at 8:30 p.m.
Registration Information: Pre-register online.
Lunch included. $20 registration fee the day of the event (cash or check only).
This day-long school offered by N.C. Cooperative Extension of Henderson County will highlight various areas of viticulture including Research Updates, Leaf Pulling Effects, Disease and Insect Management, USDA Assistance Programs, Pruning and Equipment Demos, and more.
Pesticide Credits (2hrs) are available for GA, NC, and SC Applicators!