New 4-H Enrollment System
Life is about to get easier for NC 4-H families, who won't have to fill out new paperwork every year. There is a new 4-H Enrollment System,
4honline
. Effective January 1, 2019, only youth members and 4-H volunteers who are enrolled in 4HOnline will be considered active members and / or active 4-H volunteers.
People who enrolled in 2018 will need to re-enroll for 2019.
Click on the link to open up the page., which will look like this: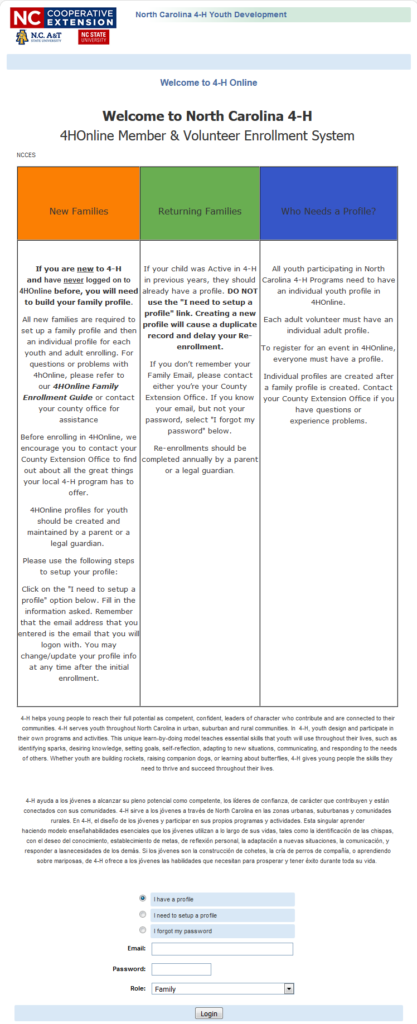 Each family will set up a profile, and use one email address and password. Register volunteers and 4-H members. Here are some links that should be helpful:
4-H Online Volunteer Guide
When you type your name in the signature section, it is considered an electronic signature. Be sure to answer all questions in
bold print
with a written answer. If you don't have the information, type n/a. This is a lot of information to enter now, but in future years, it will only need to be updated, not re-typed each year.
Call 828-697-4891 if you have questions or need help. Thank you for taking the time to read this, and enter your family's information!