Congratulations 4-H Congress Winners!
Thank you to Henderson County 4-H

families for supporting 19 4-H members in the State Public Speaking Competition at 4-H Congress! These youth competed at the county, district and state levels:  Bryson and Ian Capps, Lindsey Bryant, Haley Hargus, Cayden and Kyler Brackett, Paulina Lopez, Danielle and Zachary Kuykendall, John Paul and Gabbi Torres, Shyanne Capps, Hannah and Tanner Queen, Maggie and Callie McCall, Wesley Cox, and Reagan and Ellie Gage. Congratulations to these people for earning gold medals at the state competition:  Haley Hargus, Gabbi Torres, Tanner Queen, Maggie and Callie McCall, and Ellie Gage. Thank you to families, 4-H clubs, and volunteers, especially Bill and Kathy Guerard, for coaching 4-H presentations. Thank you to 4-H donors, especially Selee Corporation and Kiwanis of Hendersonville for helping to provide funds for scholarships for 4-H presentations. More donors are always needed.
It's not too early to start thinking about next year's 4-H Presentation. Click here for more information about presentations. Henderson County 4-H will offer Presentation Training in February, 2017, with coaching opportunities available later. Learning public speaking skills as a young person will help 4-H members throughout their lives.
Six Henderson County 4-H teens stayed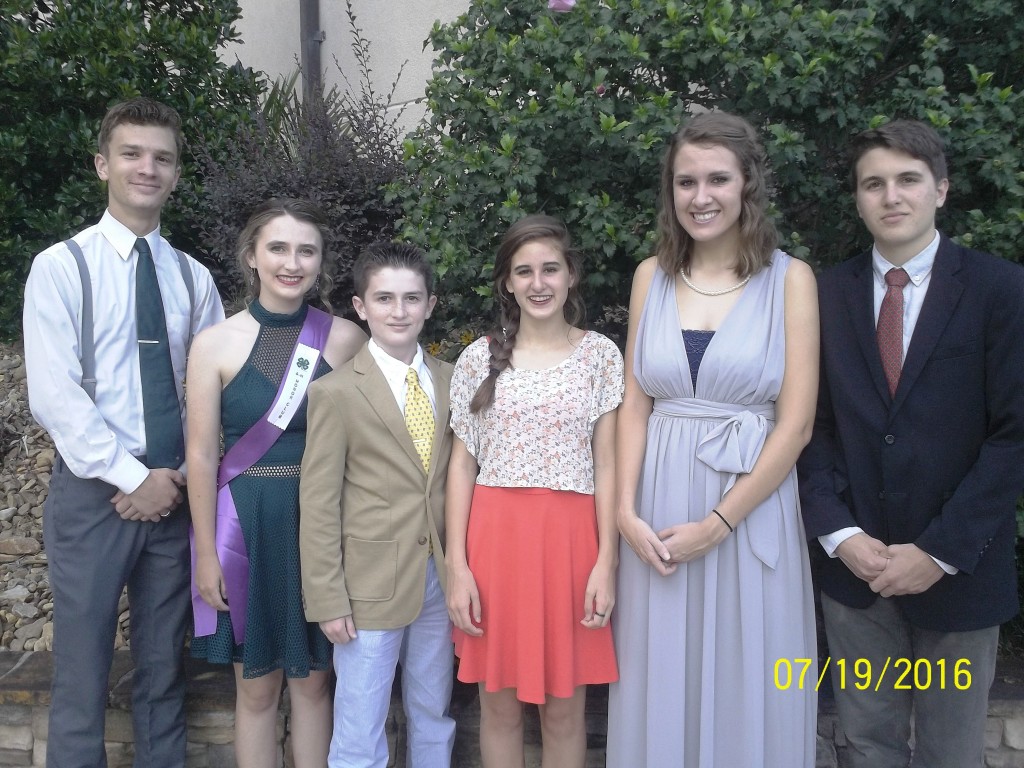 at NC 4-H Congress as full-time delegates:  Emily and Bryson Capps, Jordan and Dana Jakubielski, Andrew Torres, and LeighAnn DeVore. Thank you to the Dixon family for continuing to make endowments to the Jewel Dixon, Dawn Dixon Martin, and Don Dixon 4-H Endowment through Henderson County Community Foundation. Funds from this endowment cover dorm fees for Henderson County participants in 4-H Congress. Click here for more information about this endowment.
Dr. Morris Glass, a Holocaust Survivor, spoke to the full-time Congress delegates about his experiences. He reminded the teens how fortunate they are to "live free in the greatest country on earth."  He reminded the delegates to tell their parents that they loved them. Dr. Glass was 11 years old when he entered the concentration camp. The men and boys were separated from the women and girls. He was not able to say goodbye to his mother or his sister. His father died in the camp. Dr. Glass also challenged the delegates to make the world a better place and to never let anything like the Holocaust happen again.
Leadership workshops were provided by 4-H alumnus David Pittman, Director of Student Activities at Duke University. Topics included:
Character (including the 6 Pillars of Character:  Trustworthiness, Respect, Responsibility, Fairness, Caring and Citizenship
Easy Ways to Build your Self Esteem:  Eat healthy. Exercise. Take time to do things you enjoy. Get something done that you've been putting off. Do things that make use of your own special talents and abilities. Dress in clothes that make you feel good about yourself. Give yourself rewards. Do something nice for another person. Spend time with friends.
Health, Fitness and Happiness, and the importance of building healthy habits as teens.
Two Henderson County 4-H members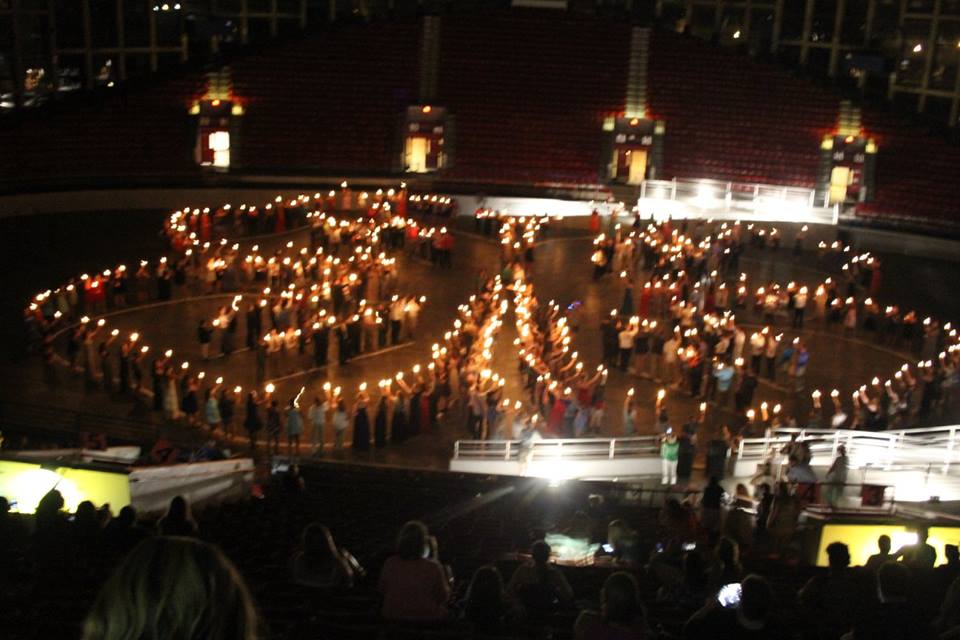 were awarded college scholarships at NC 4-H Congress:  LeighAnn DeVore earned the Eloise Cofer 4-H FCS Scholarship and the John C. and Cathy H. McLean Scholarship. Andrew Torres earned the Marshall K. Hill Scholarship and the Robert and Helen Runion Scholarship. Thank you to LeighAnn's grandparents, Ralph and Shirley Brown, for driving to Raleigh for the scholarship luncheon, and to see the Candlelight Clover, where state and district 4-H officers were inducted. Andrew Torres completed his term as West District 4-H President and Emily Capps was inducted as the West District 4-H Reporter.
Jordan Jakubielski competed in the Application, Resume, Interview, Essay (ARIE) Competition, for a chance to earn a trip to a national 4-H event. Dana Jakubielski took part in the Mock ARIE Competition, in preparation for competing when she turns 14. Thank you to Jan Prichard, Human Resource Director for Henderson County, Peggy Collins at NCWorks, Janet Gover, 4-H Alumna and Honor Club Member, and Darla Lindeman, Human Resource Director for Western Carolina Community Action, for coaching the Henderson County contest participants in interviewing.  Thanks to Mary Highberger, also of NCWorks, for teaching about resume writing.
Emma Barber earned first place in the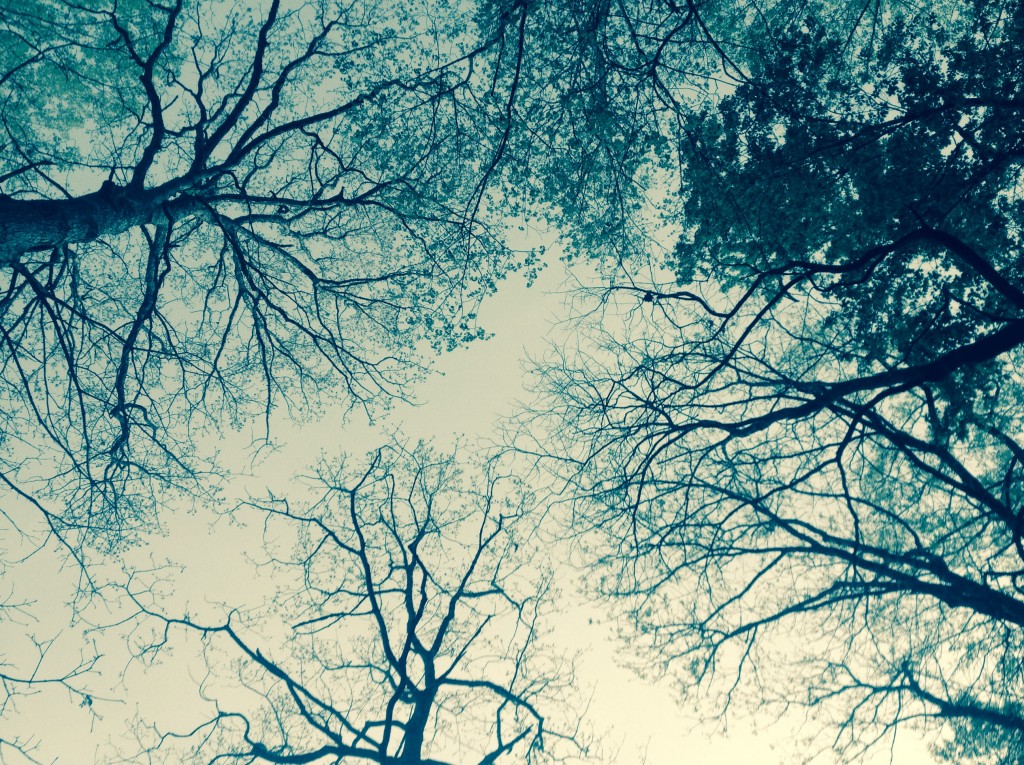 Nature's Beauty Category, for ages 9 – 12)
of the NC 4-H Photography Contest, with her photo, "A MidSummer Night's Dream."  Click here for more information about the NC 4-H Photography Contest. Start taking pictures now to enter next year's contest!

Emily Capps was inducted into

NC 4-H Honor Club by Honor
Club member, Andrew Torres. Membership in the North Carolina 4-H Honor Club is bestowed upon those 4-H'ers who have exhibited outstanding 4-H citizenship and leadership throughout their 4-H career. An Honor Club member continues to provide leadership and service to the total 4-H program throughout life. Click here for more information about NC 4-H Honor Club.
The Henderson County 4-H clover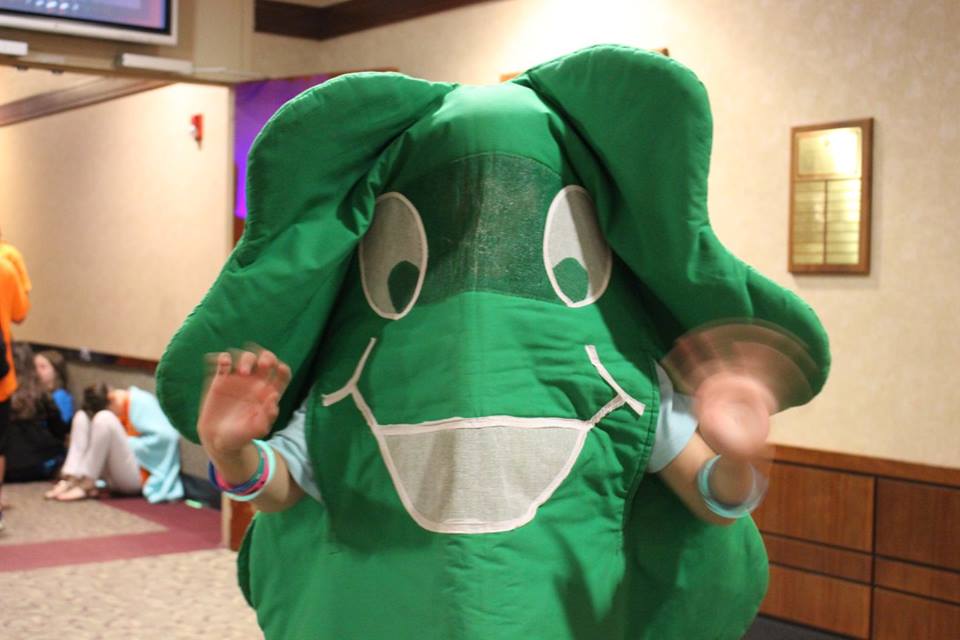 debuted at  4-H Congress dances
this year, thanks to Bryson Capps.
A big part of NC 4-H Congress is service. This year 4-H Congress participants packed 80,000 healthy meals meals for "Feeding Children Everywhere" to distribute to people throughout North Carolina.